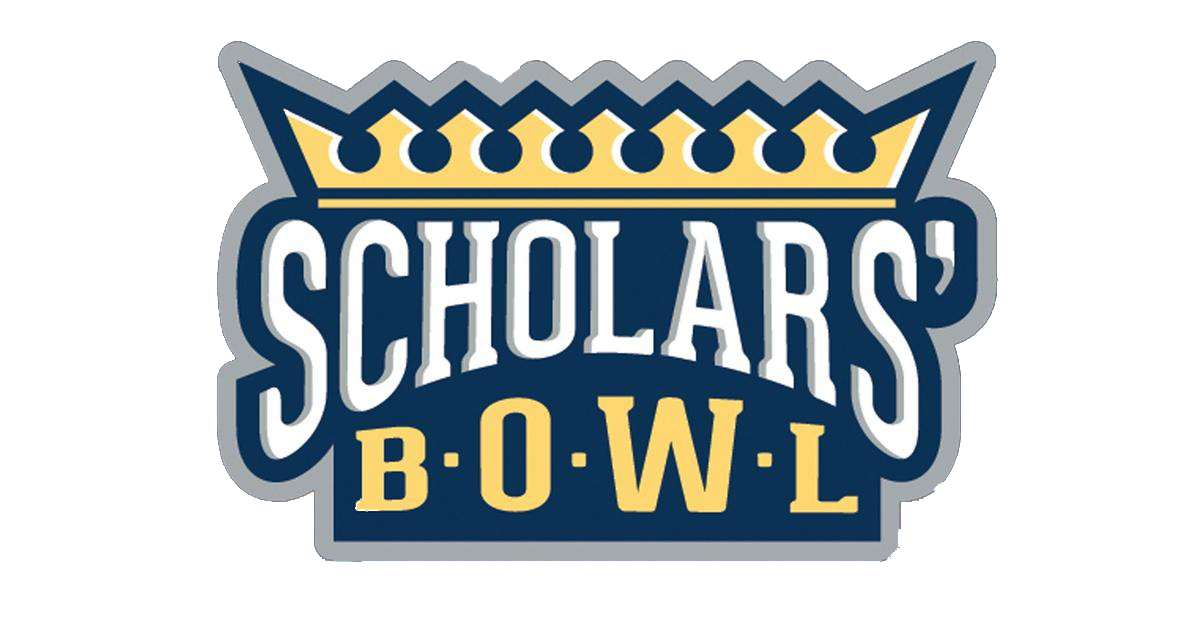 Bishop Ward High School is proud to offer Scholars Bowl for our students. Scholars Bowl is an academic contest in which subject matter from Language Arts, Social Studies, Mathematics, Science/Health, Year In Review, World Languages, and Fine Arts are used for competition.
How Does Scholars Bowl Work?
Like most athletic teams, Scholars Bowl has both a Varsity and Junior Varsity team. We practice a few times per week. Practices are used for community building and practice answering questions in an environment that mimics the format of a meet.
What Are The Events?
Our meets are tournament style, so each team will compete against one other at a meet. They are also invitationals which means that there is not a set schedule for the season like for other sports. We are invited by schools to join their tournament, and if it works with our schedule, we accept. Each school is allowed to attend only 8 invitationals per season.
There are JV and Varsity meets. Teams are given buzzers and asked questions about various disciplines of study like math, science, world languages, social studies, current events, and fine arts. Students buzz in and receive points for correct answers. The team with the best record at the end of the meet wins.