YOU CAN MAKE A DIFFERENCE
VOLUNTEER AT BISHOP WARD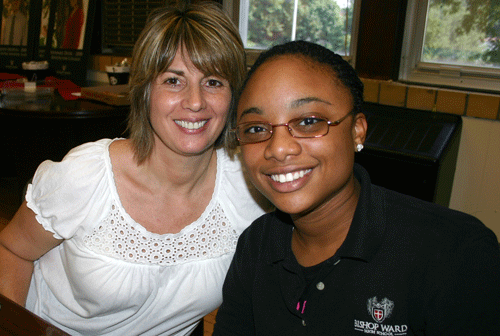 Cathy Mravunac '82 Farmer is a mentor through Bishop Ward's Theological Reflections program.

You can help Bishop Ward continue strong over the next 100 years by volunteering your time and talent. There are many ways to get involved, so lend a hand and make a difference at Bishop Ward. Here are just some of the ways you can help:
- Annual Auction volunteer
- Golf Tournament volunteer
- Student fundraising activities
- Steering committees
- Tutoring
- Mentoring
- Class speaker
- School clubs
Call the Development Office today at 913.371.6901 to learn how and why YOU make the difference.