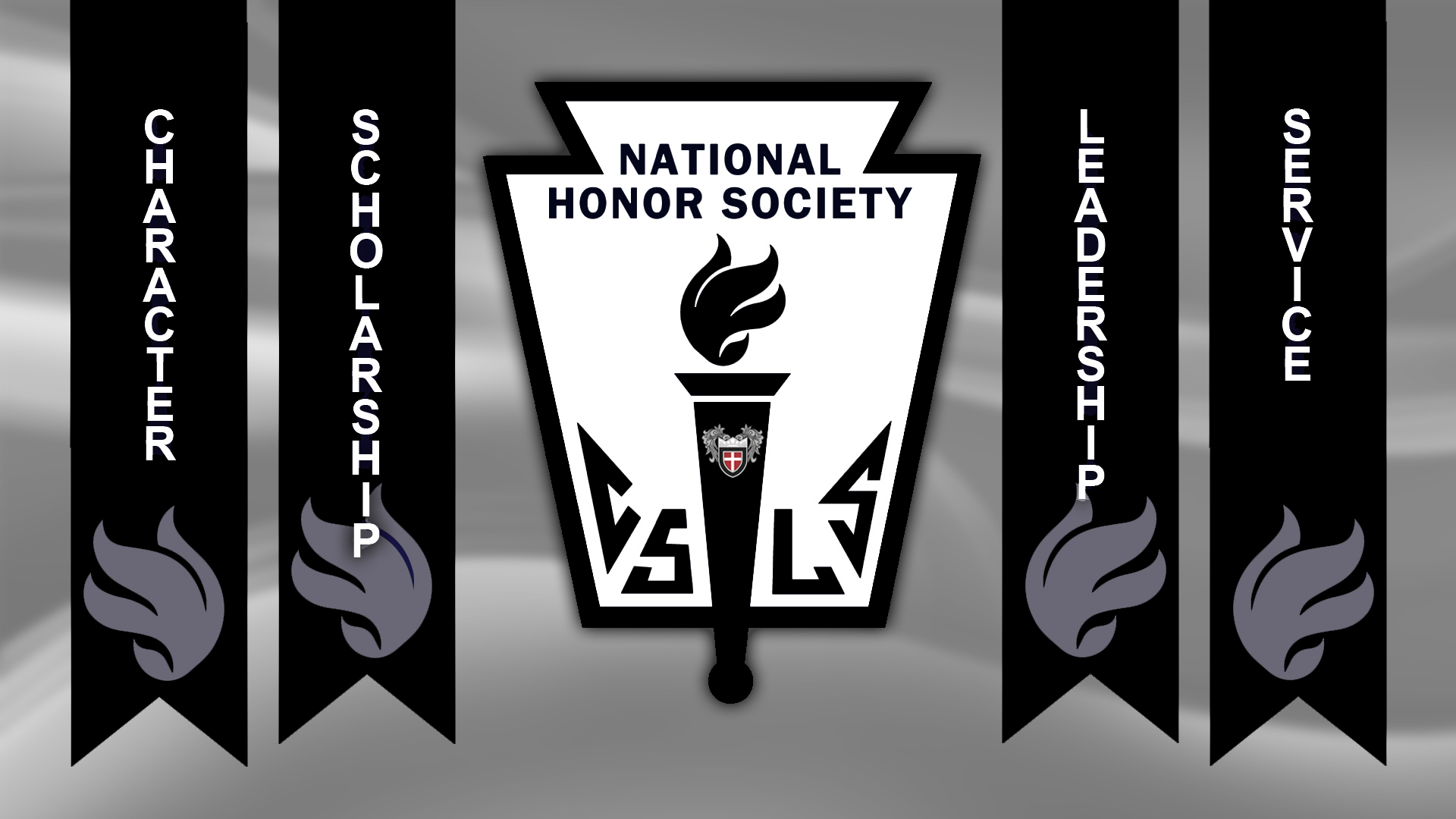 Character
NHS students uphold principles of morality and ethics, are cooperative, demonstrate high standards of honesty and reliability, show courtesy, concern, and respect for others.

Scholarship
National Honor Society members must make the honor roll every quarter and maintain at least a 3.5 GPA.
Leadership
NHS students are leaders who are resourceful, good problem solvers, promoters of school activities, idea-contributors, dependable, and persons who exemplify positive attitudes about life.
Service
NHS students voluntarily contribute to the community with a positive, courteous, and enthusiastic spirit.
Requirements
National Honor Society membership is invitation-only and a specific honor. Sophomore and Junior students that have a minimum cumulative GPA of 3.5 and above will be invited to apply to the National Honor Society the spring semester.
September - May Peer Tutoring during Advisory - Open to all students
September 15 - October 15 Hispanic Heritage Month - Cambio para Cambio Campaign
October 28 Gaudeamus - Benefit Gala for Catholic Education
November Fall Dignity Drive
January 29 - February 2 Catholic Schools Week
March Spring Dignity Drive
May 13 Induction Ceremony
Members
Seniors
Arely Romero-Salinas
Dominic Ramirez
Emily Jimenez
Ezekiel Hernandez
Jessica Serrano
Lorena Oropeza-Delgado
Olivia Sanchez
Palaw Ri
Yasmine Caro
Juniors
Everette Brown II
Brandon Chambers
Gabriel DeLaTorre
Natalia Fernandez-Rodriguez
Christian Galloway
Anahi Valenzuela Garcia
Julissa Gaona-Loya
Jose Gonzalez
Manuel Torres Gonzalez
Brooklinn Hall
Veronica Hopkins
Hailey Jordan
Dylan Juarez
Leah Ortiz
Abril Rivera
Elly'ana Sanchez
Daniel Sandoval