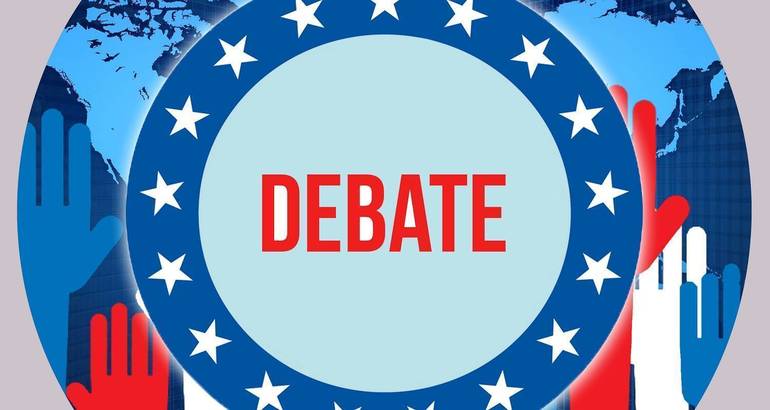 2021-2022 Fall Semester Talking Cyclones Schedule and Goals
Hello!
I'm looking forward to kicking off a great year of Bishop Ward Talking Cyclones debate. The tournament schedule for the fall semester is below and I'll add to it for the second semester as those dates become available. We made good progress on building our squad last year in spite of the pandemic and we have ambitious goals for this year.
1. Compete in a minimum of 7 tournaments. Debate is a skill-set that can really only be developed and honed through doing it live, so going to tournaments is essential.
2. Have at least two tournaments where at least one of our teams makes it to out rounds. This means you have a good enough record in the group stage to advance to octo-finals or quarter finals, depending on how big the tournament is.
3. Through one and two, we will greatly enhance our debaters' abilities to understand, formulate, and respond to complex arguments about important and complicated public policy issues at a level normally reserved for academics, think tankers, diplomats, and high ranking military officers and government officials.
We will have a meeting next Wednesday, September 8th, during advisory time to discuss practices and debate with everyone who's interested in doing debate this year.

October:
8-9 Blue Springs (N)/Blue Springs South (V)
15-16 Newburger Novice (N @ Park Hill)
29-30 Lee's Summit North (N) / Lee's Summit West (V)
November:
5-6 Raytown South 6-Rounder [N Debate only], Savannah (O)
12-13 Raymore-Peculiar (V), Rockhurst (N)
19-20 *North Kansas City (V)/Park Hill South (N), Aquinas (policy only, open, in-person)
December:
3-4 IWC (N) (Truman)
Tabroom or Speechwire: Tabroom
William Chrisman (Varsity)
10-11*Raytown (V)/Raytown South (N)