Catholic Schools Week 2020 is next week! Listed below is the schedule for the week. Students & Teachers - there are flyers posted on all the classroom doors throughout school so you can check what the theme is for each day. The schedule can also be found here.

Please note: Tuesday, Jan. 28 is a regular school uniform day for everyone, as we will be celebrating Mass that day.

Thank you for choosing Bishop Ward High School! We look forward to sharing a wonderful Catholic Schools Week with you!
-The BWHS Campus Ministry Team & Student Council


Catholic Schools Week 2020: Learn. Serve. Lead. Succeed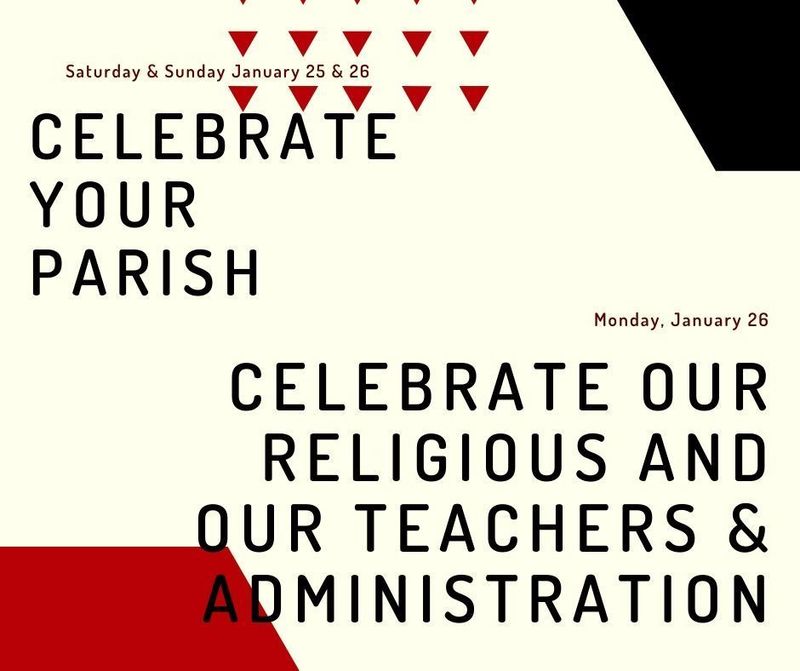 Saturday & Sunday, Jan. 25 & 26: Celebrate your Parish
This weekend, we are honoring St. Peter.
We invite all of our students and families to attend Mass together to kick-off Catholic Schools Week. Our parishes do so much to support our school, our families, and our spiritual lives. Take time to celebrate together with your parish!

Monday, Jan. 27: Celebrate our Religious and our Teachers, Staff, and Administration
Today, we are honoring St. Elizabeth Ann Seton.
Today will be a dress down day for Administrators, Teachers, and Staff ONLY. Students will have a regular uniform day. Students will be invited to write thank you notes to the religious in our community (priests, sisters, etc.) who have given their lives to God's service. Thank you notes will also be written to our BWHS teachers and staff. The notes will be done through the Theology classes. Student Council will have gifts for the members of the administration, faculty and staff today.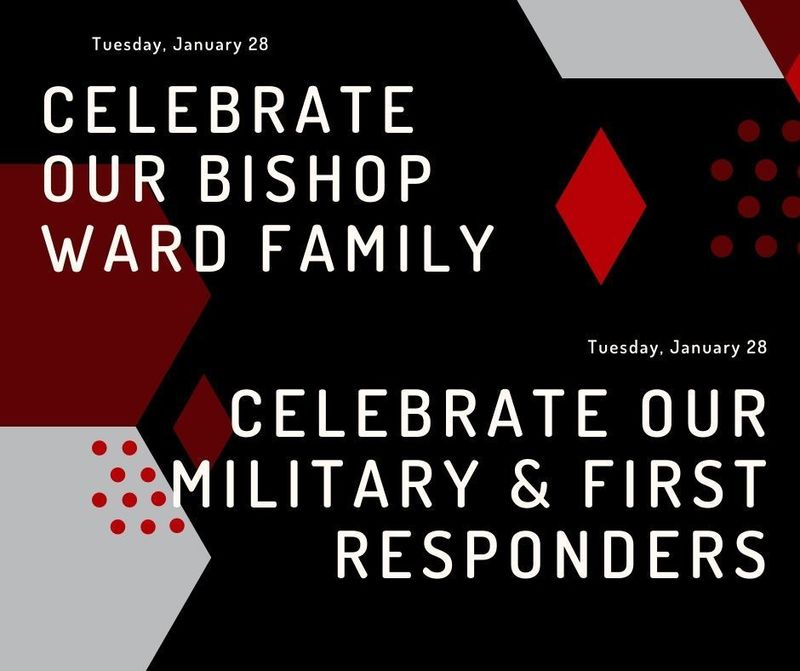 Tuesday, Jan. 28: Celebrate our Bishop Ward Family
Today, we are honoring St. John Bosco.
Today will be a REGULAR UNIFORM DAY FOR EVERYONE. We will be celebrating our Cyclone Family with an All-School Mass at 10:00a.m. Mass at the Cathedral of St. Peter Church (weather permitting). We will honor all of our Cyclone Family, past and present, as well as friends and donors.

Wednesday, Jan. 29: Celebrate our Military and our First Responders
Today, we are honoring St. Joan of Arc.
Today will be a FREE ALL-SCHOOL red, white, and blue dress down day to show our support for our military personnel, military families, as well as our first responders who serve and protect our community.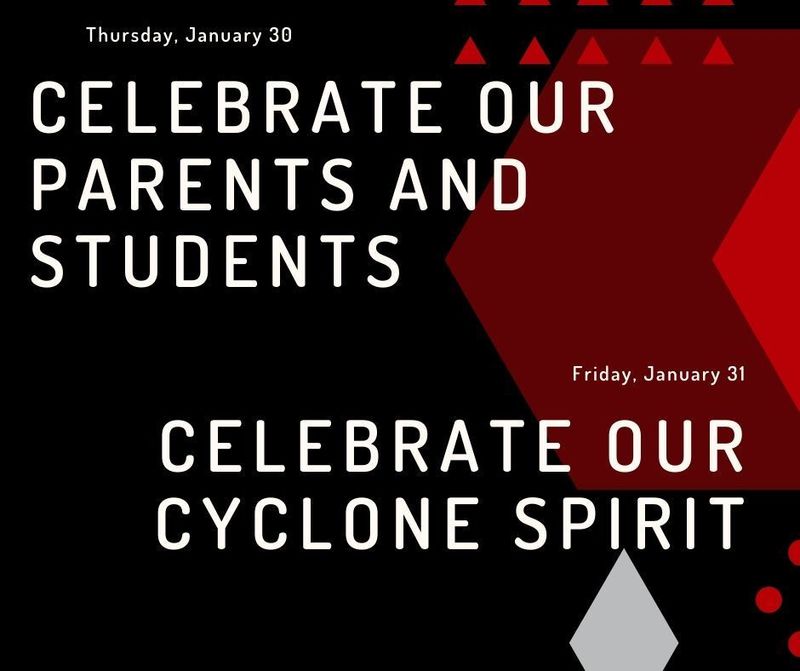 Thursday, Jan. 30: Celebrate our Parents and Students
Today, we are honoring St. Thomas Aquinas.
To celebrate our parents, we will have donuts available in the front circle of school for parents as students are being dropped off, starting at 7:15a.m. until 7:55a.m. (unless we run out earlier). STUDENTS ONLY may dress down today. Campus Ministry will be providing treats at lunch for all the students.

Friday, Jan. 31: Celebrate our Cyclone Spirit
Today, we are honoring St. Ignatius of Loyola.
Today will be an ALL SCHOOL Spirit Day. All Winter Sports Teams and Spirit Teams may wear their Spirit Uniforms and all faculty, staff and students who are not coaches or on a Winter Team are invited to wear Black & White or their Homecoming shirts!