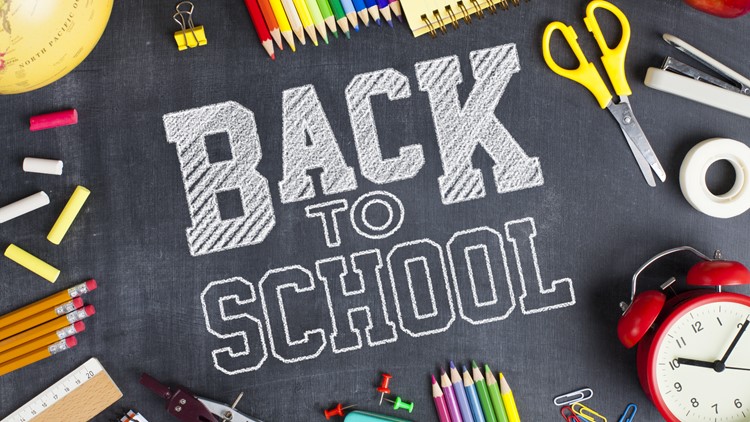 August 1, 2022
Dear Cyclone Parent(s),
For those who are new to our Cyclone community I would like to introduce myself, my name is Michelle Olson and I have had the privilege of serving as Bishop Ward's principal for the past four years. I began my career in education as a science and social sciences teacher working with students in middle school and high school before moving to administration. I have always worked in Catholic schools serving parents and their children. I am married and have a grown daughter whose passion is working with special needs adults. My husband is a former educator who now works in the business world. I look forward to getting to know you and your son/daughter. Please do not hesitate to call on me for assistance. Below are the orientation schedules and some helpful tips for students and parents. You may check the master calendar online for dates and times as well by visiting https://www.wardhigh.org/events
Orientation Schedule:
Thursday, August 11th
Sophomore Orientation 11:30 A.M. - 1:00 P.M.
Junior Orientation 1:30 P.M. - 3:00 P.M.
Friday, August 12th
Freshman/Transfer Students and their Parents Orientation and Brunch 8:30 A.M. - 11:15 A.M.
Senior Orientation 11:30 A.M. - 1:00 P.M.
It is my goal to partner with you and your son/daughter in helping you navigate your way through high school.
Here are a few key ingredients to your son/daughter being successful in high school:
1) Arriving to school/classes on time, which includes few absences during the school year.
2) Being prepared, attentive, respectful, and engaged during class.
3) Completing and turning in homework-your son/daughter is in each class for an extended period every day and should have time to complete most of each assignment during class.
4) Study and prepare for tests/exams.
5) Communicate with administrators, teachers, or counselors.
For parents it is important to support your son/daughter in the following ways:
1) Communicate your student's needs with school personnel.
2) Frequently check your student's grades on the parent portal. PlusPortals - Rediker Software, Inc.
3) Check your email and mail for important communication from Bishop Ward.
4) If you see your student's grades are slipping or if your son/daughter is having difficulty, please contact his/her counselor immediately.
Mrs. Cahalan is the counselor for Freshmen and Sophomores.
Mrs. Cramer is the counselor for Juniors, Seniors, students with 504 plans and any student with an IEP.
5) The earlier you contact the school with your student's needs, the more we can help.
In closing, I hope that you have had time to spend with family and friends this summer and I look forward to meeting you in person this coming school year. If you have any questions, please contact the school at
913-371-1201.
God Bless,
Dr. Michelle Olson
Principal
Download the Bishop Ward app to stay informed!