EDIT MAIN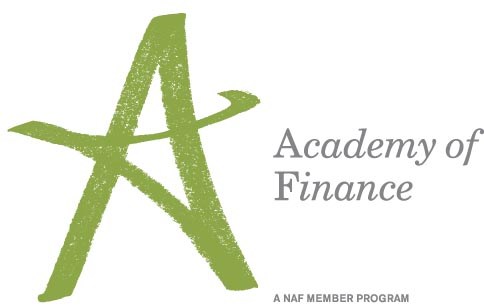 The Academy of Finance (AOF) is an outstanding program for Bishop Ward students who want to enhance their high school career with a "real world" experience. AOF features a dynamic range of academic courses that focus on college preparation in the worlds of business and finance.
The Bishop Ward High School Academy of Finance seeks to prepare students for college, work, and citizenship through rigorous and engaging projects that connect to real issues in business and finance.
The Bishop Ward Academy of Finance began in the Fall of 2006 with the sophomore class. The first AOF graduating class was the class of 2009. The BWHS AOF program has as its purpose to prepare students to be college and career ready. Students sign up for the program in the Spring of their freshman year and begin the curriculum their sophomore year. When they complete the AOF program, they will have made numerous business connections, had job shadowing/ internship opportunities, and will have completed a course of study that has prepared them to be financially literate. The curriculum includes courses in personal finance, applied finance, law, economics, entrepreneurship, accounting, and electives of digital/video productions and web design. The curriculum includes STEM infused industry-specific curricula and work-based learning experiences for all students. The Bishop Ward AOF is currently the only Catholic School in the NAF network and the only NAF Academy in the state of Kansas.
The History of the Academy of Finance Nationally/NAF
The Academy of Finance first began in 1982 when Sanford Weill, then Chairman of Citigroup, made a commitment to connect inner-city high school students in New York City with the world of financial services. Weil forged partnerships with leaders in education and business, and their collaboration produced the first Academy of Finance. Those efforts ultimately led to a broader, national education reform initiative – The National Academy Foundation-NAF.
Today the Academy of Finance education reform model is found in 716 schools across the United States impacting nearly 89,000 students in 36 states including Washington, D.C. and the U.S. Virgin Islands. These "schools within schools" require students to take academically challenging courses in their Academy content area and provide valuable experiences to help bridge the gap between school and business. Across the United States, NAF now supports academies in Finance, Information Technology, Engineering, Health Sciences, and Hospitality & Tourism.
The AOF Advisory Board
The Bishop Ward Academy of Finance has a group of volunteers who comprise its Advisory Board. These are volunteer business professionals who help the Director by providing an essential bridge between schools and the workplace. Businesspeople and community leaders volunteer on the advisory board to play an active role in developing their future workforce by shaping talent in high school. Advisory board members collaborate with the director and educators to support the curricula by providing what resources they are able – such as class speakers, job shadow/ internship opportunities, help in organizing work-based learning activities and events, as well as provide guidance and resources for event sponsoring. Advisory boards give students the opportunity to build relationships with mentors early and learn from successful adults. They meet as a group once a month and help in whatever capacity their schedule allows.
AOF Director and Staff
For the 2018-2019 school year, there are currently 81 BWHS students participating in the Academy of Finance. There are 3 AOF instructors in the program: Kevin O'Brien, Ryan McNally, and Chris Sinclair. Kevin O'Brien is the Director of the AOF program. Kevin will be entering his 3rd year at Bishop Ward, and his 8th year in education overall.
Unique Opportunities
AOF provides students with unique curriculum and work-based learning. This program provides students with opportunities to learn teachable skills in addition to the soft skills required by today's business industry. Students will learn hard skills such as accounting, banking, personal finance, budgeting, credit and economic knowledge and in addition will learn the soft skills of communication, leadership, problem-solving, decision-making, time management, teamwork, creativity, adaptability and flexibility.
AOF Advisory Board:
A sincere "thank you" to our Advisory Board! Their volunteer work and dedication to the program is key to the success of the Academy.
AOF Director Kevin O'Brien
President TBA
Business Partners/Board MembersMary Kearns and Bibiana Ruiz, Bank of Labor
Cindy Heiman
Dr. Robert Kao, Park University
Cassie Meschke, KPMG
Trish Messick, Argus Health Systems
Austin Klarin, Northwestern Mutual
Bill Johnson, Primerica Insurance
Ricardo Zamora
AOF/Business Instructors: Kevin O'Brien
Ryan McNally
Chris Sinclair
BWHS Principal Mrs. Michelle Olson